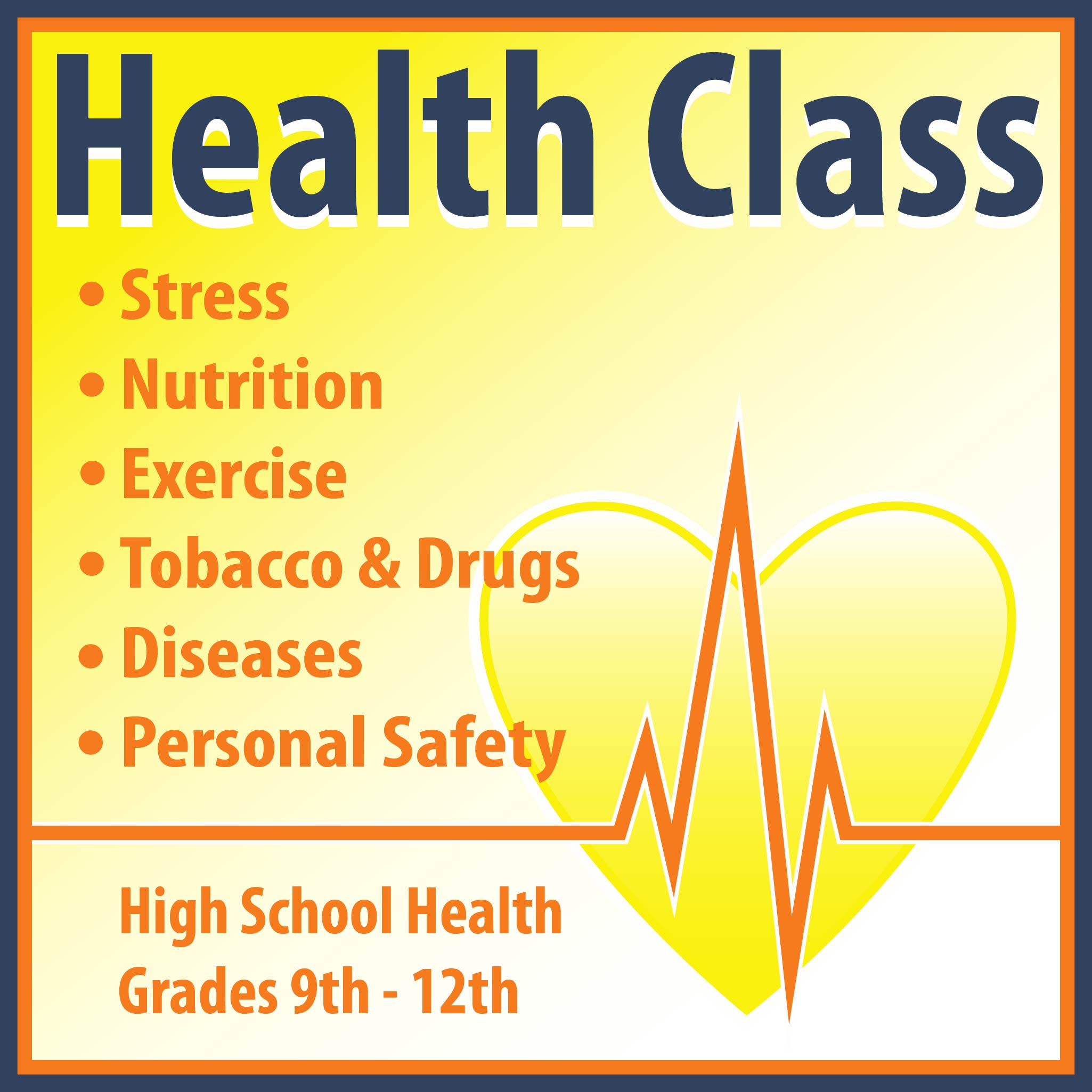 High School Health
Grades 9th - 12th
This web based class introduces students to health issues that are relevant to high school students. Topics covered include basic health terminology, managing stress and mental health, nutrition, weight management, exercise, tobacco and drugs, chronic diseases, and personal safety. After completing this course, students will be more prepared to face the varied decisions related to their personal health. This course was designed by Dr. Bruce Hanik, and Fitness Expert Mike Hanik Master Kinesiology. Dr. Hanik is a leader in developing and delivering web based courses.
Course Includes: Instructor Led Presentations, Vocabulary, Weekly Assignments, Worksheets, Quizzes, Course Assessment Test, Suggested Reading Material, Power Point Presentations, MP3 Audio Recordings. Jeremiah Knopp and Mike Hanik will be available to the students for any questions and course material clarification.
The course is a 12 Week Course but we suggest planning on 14 -16 weeks for completion of all Modules. This is delivered in a self paced online format. You will be able to print a confirmation of completion of the class, a detail list of all grades received and a final grade.
Example of Topics Covered

Stress
Good Stress vs. Bad Stress
The Body's Response to Stress
The Impact of Stress on Health
How to Manage Stress Positively

Nutrition
Healthy Portion Sizes
Macronutrients (Carbohydrates, Fats, Proteins)
Micronutrients (Vitamins & Minerals)
Tips for Dining Out
Understanding Healthy Eating Habits

Exercise
The Benefits of Exercise
Understanding Health Related and Skill Related Fitness
Planning and Maintaining a Fitness Program
Managing Proper Weight

Tobacco & Drugs
Health Effects of Tobacco
Alcohol and the Problems Associated with its Misuse
Understanding the Dangers of Drug Use

Diseases
Chronic Diseases and Cancer
Diabetes, Obesity –signs, symptoms, complications and prevention
Common Infectious Diseases and Risk Reduction

Personal Safety
The Health Threat of Unintentional Injuries and Violence