Family Time Fitness-What we do
Ultimate Membership Package
Have you mastered these movements?
GET YOUR FAMILY ENERGIZED!
Health and Fitness resources for every family.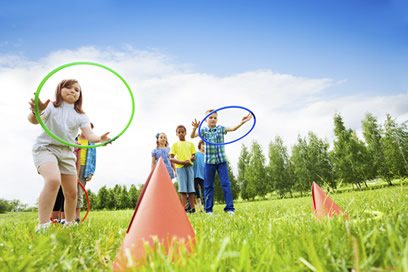 Join the thousands of families using Family Time Fitness to improve their children's health & fitness.
Your Family's Complete Physical Education Curriculum
For children in grades K-12

Can be done completely at home

Hundreds of pre-planned lessons

Meets all state physical education requirements

You will notice your children have better focus and improved learning in other academic subjects

Improved attitudes

Start improving your child's fitness now
PACKAGES WE PROVIDE.
When you purchase one of our membership packages
you get access to planned physical education lessons.
When you purchase one of our membership packages you get access to planned physical education lessons. A membership includes access to the following programs and much more.
Physical Education Core 1 (Beginner PE) – over 150 lessons
Physical Education Core 2 (Intermediate PE)-over 150 lessons
Beginner Basketball Program
Foundational Strength Training (13 years and up)
10 Week Jogging Program (13 years and up)
Online High School Health Class
High School Boot Camp
52 week Co-op program for group Physical Education
Workbooks and Printables (Elementary)
Certificates for completing programs
Assessments
Gross Motor Skills Program
Winter Olympic Workout Program
WHAT PEOPLE SAY
See what some of our families have to say.
"This is a really cool program. Great way to get your kids up and moving daily. The videos you can click on are great for me and my daughter to see how to do a certain exercise. My daughter finds this program a blast!"




– J. C.
"The kids have really enjoyed working out with these videos.  I've been caught off guard a time or two when the little girl has been doing exercises behind me or outside in the yard while during free playtime.  Pretty cute."
– Belinda
"The biggest surprise with Family Time Fitness is how much I (Mom) enjoy participating in it!  I was pretty sure my boys (7,5 and 3) would love it, but I am pleased to report that I enjoy it as much as they do!  It's super easy to follow and requires no prep work.  It makes me feel like a superstar PE teacher!"
– Sara
"You know an awful lot about my daughter who has Down syndrome and have shared in some of her struggles and have watched many of her successes……There were times when Gess didn't want it (Fitness 4 Homeschool) to end and asked me to "play" more."
-Lori
"My children are very active. They run, jump, climb trees and ropes, they play tag and have airsoft gun wars. I always considered this their P.E. time, little did I know that there were many muscles my children were not using"
-Linda
"We are using the Family boot camp workout and the kids are enjoying most of it.  They have surprised me with what activities are their favorites.  We have all improved our stamina and upper body strength.  We will continue using  this workout and will consider buying the yearly membership."
– Kristin
With the help of Family Time Fitness your kids will love Physical Education
Your kids will want to start their day with Family Time Fitness
Within a few weeks you will notice improved:
Coordination
Balance
Flexibility
Strength
Fitness and Athleticism
Your children will be moving with more confidence!
Fitness 4 Homechool Awards
Family Time Fitness™ is proud to announce Family Time Fitness has won more awards for 2015! Fitness 4 Homeschool™ Curriculum has won 1st Place in the prestigious 2012 and 2015 Practical Homeschooling® Reader Award™. Join the thousands of families getting their homeschool and family physically fit! Family Time Fitness™ has another award for 2013 HowToLearn.com Top 101 Site! Homeschool.com Top Curriculum 2013 and Old Schoolhouse 2013 Award.